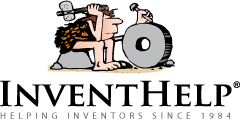 PITTSBURGH, PA (PRWEB) July 25, 2017
InventHelp, a leading inventor service company, announces that two of its clients, inventors from Pennsylvania, have designed a device that could produce a water mist in order to keep a user cool while outdoors on hot, sunny days. This invention is patented.
"Umbrella Mist" would resemble a traditional umbrella and include a water reservoir located in the handle. The water reservoir inclusion in the design could allow a user to provide cooling relief on hot, sunny days while enjoying shade and comfort. The device would be easy to use.
Umbrella Mist would consist of a canopy made of nylon. The shaft would be producible from PVC tubing. A reservoir and battery-powered pump would be built into the curved handle, and spray holes would be located in the top of the unit. The user would fill the reservoir with water via a fill hole then activate the unit. Water would spray form the holes and create a cooling mist. Umbrella Mist could be used when walking, on the beach, or as a table umbrella. The invention could include variations in size and colors.
InventHelp is attempting to submit the invention to companies for review. If substantial interest is expressed, the company will attempt to negotiate for a sale or royalties for the inventor. For more information, telephone Dept. 12-LAN-142 at (800) 851-6030.
Manufacturers interested in reviewing additional inventions and new product ideas can contact InventHelp's marketing partner Intromark by filling out an online request to review new product ideas here.
# # #