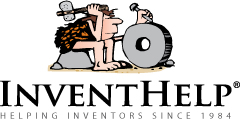 PITTSBURGH, PA (PRWEB) November 16, 2015
InventHelp, a leading inventor service company, announces that one of its clients, an inventor from Indiana, has designed a golfer's multi-tool that can be used to perform several different functions. This invention is patented.
The "VersaGolfer" could enable golfers to fix divots on the green or retrieve a golf ball without bending over. It also serves as a club stand, a cigar holder and can be used as a Practice Target. This product helps to eliminate dropping clubs onto wet ground, and is ideal for use by golfers with limited mobility. It stores easily on most golf bags when not in use for easy transport or access.
The multifunctional VersaGolfer is a 6-foot ball retriever that is made of aluminum, hard plastic and stainless steel. To use as a club stand, the golfer simply stands the VersaGolfer into the ground and pulls out the arms to support extra clubs off of the ground. The product could also be used as a practice target anywhere grass is found, and the spike end of the VersaGolfer can be used as an elongated divot repair tool. Because of this invention's unique design, the ball retrieving end of the VersaGolfer can also hold an individual's favorite cigar.
"I'm an avid golfer, and I golf with older gentlemen quite frequently," said the inventor. "I noticed that a lot of them do not fix divots or bend over to get their balls out of the holes. This can result in damage to the cup and the greens. This multi-function golf tool can help all golfers, from the novice to the pro."
Visit http://www.versagolfer.com for more information or to purchase. Suggested Retail Price: $39.99 + shipping and handling.
InventHelp is attempting to submit the invention to companies for review. If substantial interest is expressed, the company will attempt to negotiate for a sale or royalties for the inventor. For more information, telephone Dept. 10-INY-782 at (800) 851-6030.
Manufacturers interested in reviewing additional inventions and new product ideas can contact InventHelp's marketing partner Intromark by filling out an online request to review new product ideas here.
# # #