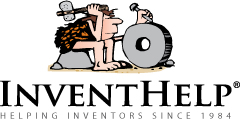 PITTSBURGH, PA (PRWEB) October 14, 2016
InventHelp, a leading inventor service company, announces that one of its clients, an inventor from Indiana, has designed a special case that could prevent a phone and other electronic devices from being left behind or misplaced. This invention is patented.
"Wit-Cha Case" would feature a unique design that would include a lip built into the case itself. The lanyard could be secured to the lip to prevent loss of the phone or device, which could prevent missed calls, texts, and emails. The invention could keep a user form moving out of range while on Bluetooth.
Wit-Cha Case unit would feature a case with an attachment hole at a bottom corner and a nylon lanyard. The user would slide the phone into the case, feed a ring or lanyard clip through the corner hole of the lip and then secure the lanyard to his or her neck to a device. Wit-Cha Case could keep the user in contact with their device at all times with peace of mind.
InventHelp is attempting to submit the invention to companies for review. If substantial interest is expressed, the company will attempt to negotiate for a sale or royalties for the inventor. For more information, telephone Dept. 14-IPL-192 at (800) 851-6030.
Manufacturers interested in reviewing additional inventions and new product ideas can contact InventHelp's marketing partner Intromark by filling out an online request to review new product ideas here.