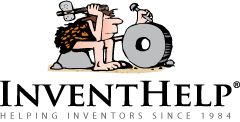 Pittsburgh, PA (PRWEB) March 27, 2014
InventHelp, a leading inventor service company, announces that one of its clients, an inventor from Delaware, has invented a decorative dispenser box that is designed for tampons and provides privacy as well as storage. This invention is patented.
"Tampon Dispenser" box includes a lockable lid, and a dispensing lever which is activated when pressed down. The locking feature would ensure that the enclosed items are kept sanitary. The invention would provide a user with privacy of personal products in restrooms. The decorate styles of Tampon Dispenser would appeal to all users.
Tampon Dispenser would consist of a rectangular box that would be producible from aluminum and plastic. The unit would measure two to three inches in height, six to seven inches in length and three to four inches in width. The exterior would include a decorative design and locking, hinged lid, which would be located on the top, front. Two hooks would be positioned on either side of the bottom and would be pressed downward to dispense a single tampon at a time. Springs would pull the hooks back into position, keeping the tampons inside. To operate, a user would open the lid, fill the box with tampons, then close and lock the lid. To release a tampon, a user would press down on the hooks. Tampon Dispenser would also be producible in different shapes, sizes, styles, patterns, decorations and designs.
InventHelp is attempting to submit the invention to companies for review. If substantial interest is expressed, the company will attempt to negotiate for a sale or royalties for the inventor. For more information, telephone Dept. 09-KIP-582 at (800) 851-6030.
Manufacturers interested in reviewing additional inventions and new product ideas can contact InventHelp's marketing partner Intromark by filling out an online request to review new product ideas here.