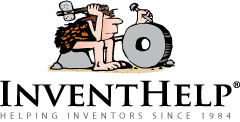 Pittsburgh, PA (PRWEB) May 02, 2014
InventHelp, America's leading inventor service company, announces that one of its clients, a female inventor from Alabama, has designed a modified feminine wipe that could enhance hygiene and freshness for female users. This invention is patented.
"Triangular-Shaped Feminine Wipe" features a triangular, 4-ply patch of material that would conform to the vaginal and anal areas when toileting/cleansing. This design would ensure that those areas are clean and fresh, avoiding odors and irritations. Triangular-Shaped Feminine Wipe features and ergonomic design and would be easy to use.
Triangular-Shaped Feminine Wipe consists of triangular, wipe material that measure 4 inches in length and 4 inches wide at its base. When wiping the vaginal area, the user would position the piece with the pointed end downward. When wiping the anal area, the user positions the base of the triangle upward. The wipe can be produced to include aloe, vitamin E and light fragrances. Triangular-Shaped Feminine Wipe can be produced in other variations that would include different sizes (small, medium and large) and colors, as well as a wet wipe version for menstruation/cleansing.
InventHelp is attempting to submit the invention to companies for review. If substantial interest is expressed, the company will attempt to negotiate for a sale or royalties for the inventor. For more information, telephone Dept. 09-BMB-112 at (800) 851-6030.
Manufacturers interested in reviewing additional inventions and new product ideas can contact InventHelp's marketing partner Intromark by filling out an online request to review new product ideas here.
# # #