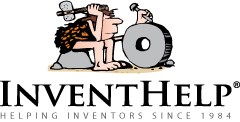 Pittsburgh, PA (PRWEB) October 31, 2013
InventHelp, America's leading inventor service company, announces that one of its clients, an inventor from Connecticut, has designed a patriotic sign that would indicate that there are children inside the vehicle. This invention is patented.
"Drive with Care" sign could be attached to the rear windshield or a side window of a vehicle via suction cups. The sign would alert other motorists that there are children on board, thus promoting safe driving. The invention could enable a motorist to also display his or her patriotism. Drive with Care can be displayed in any vehicle.
Drive with Care would consist of a rectangular, rubber or plastic sign that depicts an American flag with the words "BABY ON BOARD," "CHILDREN ON BOARD" and "PET(S)" ON BOARD." A 1-inch diameter, rubber suction cup would be positioned in each corner of the sign so that it could be attached to the rear windshield or a side window. Suction cups would be attached to the sign via metal clips. Drive with Care could be producible in different sizes. The invention could also depict the flags of different countries; the message would be written in the language spoken in that country.
InventHelp is attempting to submit the invention to companies for review. If substantial interest is expressed, the company will attempt to negotiate for a sale or royalties for the inventor. For more information, telephone Dept. 10-CTT-340 at (800) 851-6030.
Manufacturers interested in reviewing additional inventions and new product ideas can contact InventHelp's marketing partner Intromark by filling out an online request to review new product ideas here.