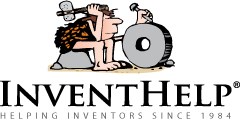 Pittsburgh, PA (PRWEB) February 20, 2014
InventHelp, a leading inventor service company, announces that one of its clients, an inventor from Pennsylvania, has designed a battery-powered device that could enable a user to clean the windows of a vehicle quickly and easily. This invention is patented.
The "Window Wizard" could provide a quick and easy way to clean truck and car windows thoroughly. Helping to save time and effort, the invention would help to remove impacted insects, dust and other airborne debris. The Window Wizard could maximize visibility for the driver and promotes safety when driving. When not in use, the product would store compactly in a trunk.
The aluminum unit features a long shaft, and a round or roller-style brush head attached to the front end of the shaft. The spray tube would be located inside the brush head, fed via a small water jug. A motor with a battery pack would be located at the back end of the shaft, just behind a hand grip. To use, an individual would fill the water jug with water or windshield-wiper fluid, then activate the motor. This causes the water pump to force water out of the spray tube inside the rotating brush head while the user scrubs the window surface with the spinning brush. After scrubbing with the brush, the driver turns on the windshield wipers to remove the loosened debris. An adapter could be plugged into the vehicle's cigarette lighter to charge the battery or run the Window Wizard if the battery dies.
"Vehicle windows become dirty due to insects, dust and other airborne debris, so I wanted to find a quick and easy way to clean them," said the inventor.
InventHelp is attempting to submit the invention to companies for review. If substantial interest is expressed, the company will attempt to negotiate for a sale or royalties for the inventor. For more information, telephone Dept. 11-WGH-4168 at (800) 851-6030.
Manufacturers interested in reviewing additional inventions and new product ideas can contact InventHelp's marketing partner Intromark by filling out an online request to review new products here.
# # #