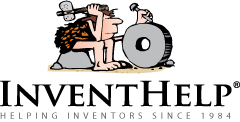 Pittsburgh, PA (PRWEB) June 26, 2014
InventHelp, a leading inventor service company, announces that one of its clients, an inventor from Michigan, has designed an auxiliary system to help a driver stop immediately and safely. This invention is patented.
The "S.S. Call/Automobile Emergency Stop System" would provide a quick and safe way to stop a vehicle mechanically in the event of brake failure or unintended acceleration. The system would enable a driver to override the vehicle's computer, and could help to avoid harmful accidents. Helping to provide the car owner with peace of mind, the S.S. Call would also be compatible with hybrid and electric cars. The stop label would be visible to the driver every time he or she enters the vehicle so that the driver will not panic if an immediate stop is needed.
The invention would include a knife switch, a corresponding copper plug blade, a compression foot brake and insulated wiring. The knife switch would be mounted to the floor beneath the emergency brake via screws, and the switch would be connected to the dashboard's fuse panel via sub-floor wires. The matching plug blade would be attached to the upper section of the parking brake via an insulated U-plug band, with the word "STOP" printed on the band. When the parking brake is in the down position, the plug blade would rest in the knife switch. If the driver would need to override the computer system in order to stop the vehicle, they would pull the parking brake upward so that it disengages from the switch, which deactivates the fuel pump and causes the vehicle to stop from lack of fuel. When the device is activated due to brake failure alone, the mechanical parking brake would apply the braking to rear wheels. With the fuel stopped, the more the accelerator is pressed, the stronger the compression braking is on the drive wheels.
"After my brakes failed due to an electrical problem, I decided that there needed to be a way for drivers to avoid being at the mercy of their vehicles' malfunctioning computer systems," said the inventor. "This inspired me to design a quick and easy way to stop a vehicle mechanically."
InventHelp is attempting to submit the invention to companies for review. If substantial interest is expressed, the company will attempt to negotiate for a sale or royalties for the inventor. For more information, telephone Dept. 10-BGF-367 at (800) 851-6030.
Manufacturers interested in reviewing additional inventions and new product ideas can contact InventHelp's marketing partner Intromark by filling out an online request to review new product ideas here.
# # #