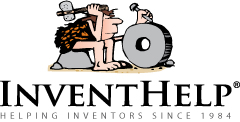 Pittsburgh, PA (PRWEB) July 11, 2014
InventHelp, a leading inventor service company, announces that one of its clients, an inventor from Ohio, has designed a vehicle security system meant to prevent loss of vehicle by locking the ignition for anyone but the car owner. This invention is patented.
"Smart Start" is designed to prevent engine ignition by anyone but the vehicle owner. It may also keep the owner from locking his or her keys inside the vehicle. A keypad would be installed on the ignition, into which a driver would type the last four digits of his or her driver's license number in order to start the vehicle. The keypad could also be used to roll down the windows in the event of a lockout.
The product would consist of a square device featuring a computer screen and numerical keypad that measures 4-x-4-x-4-inches installed on the dashboard of a new vehicle or the interior side of a door. It would lock the ignition when the vehicle is not in use. Smart Start would illuminate automatically at night for ease of visibility. To unlock the doors or roll down the windows from the outside, the user types his or her PIN into another keypad installed on the door exterior. An alternative model could feature biometric identification allowing for vehicle start-up only after a scan of a valid driver's fingerprint.
"Successful auto thieves have an unfair advantage," said the inventor. "They use the very vehicle that they've stolen to escape the scene of the crime. No matter how loud a car or truck alarm is, once a thief starts a vehicle, they're home free. This inspired me to design a security system that prevents thieves from turning on the ignition in the first place. It requires the user's secret PIN to be typed into a keypad before the vehicle can be started."
InventHelp is attempting to submit the invention to companies for review. If substantial interest is expressed, the company will attempt to negotiate for a sale or royalties for the inventor. For more information, telephone Dept. CLC-2089 at (800) 851-6030.
Manufacturers interested in reviewing additional inventions and new product ideas can contact InventHelp's marketing partner Intromark by filling out an online request to review new product ideas here.
# # #