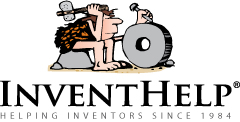 PITTSBURGH, PA (PRWEB) October 17, 2014
InventHelp, a leading inventor service company, announces that one of its clients, a mechanical engineer and inventor from California, has designed an automotive accessory that could provide improved visibility for motorists when sun glare is an issue. This invention is patented.
The "Vehicle Sun Visor System" invention, with its adjustable size modifications, added features and enhanced mechanical capabilities, could enable users to adjust it to block sunlight from more angles than possible with current options. The unit could extend shade protection for previously unshaded front and side windshield areas of a vehicle, which would promote safety and comfort for those traveling in the front seat of a vehicle. The design could reduce eye strain from exposure to direct sunlight, as well as prevent vehicle accidents caused by blinding sun glare. The unit would be suitable for easy adaption to current sun visors or as a standard design for sun visors in new cars.
The Vehicle Sun Visor System basic apparatus would include a base plate that would feature strap brackets and/or elastic strapping to attach to a vehicle sun visor along with a side-shade extension piece that features a handle. The base plate and cover plate would be magnetically coupled with a magnetic material. The base plate would have multiple protrusions on the side opposite from the sun visor. The cover plate would have complementary multiple indentations for coupling to the base plate. The cover plate may be removed, repositioned and/or reattached to the base plate in any desired position, horizontally or vertically. For added safety, the design includes a discrete retractable cable system that would automatically return the cover plate back to the base plate due to accidental loss of control during movement. The system can also accommodate an accessory piece that features retractable side and bottom extension panels for added glare protection. Whether the Vehicle Sun Visor is flipped up or down, a user could manipulate the system components in the direction needed to extend the sun-blocking capability.
InventHelp is attempting to submit the invention to companies for review. If substantial interest is expressed, the company will attempt to negotiate for a sale or royalties for the inventor. For more information, telephone Dept. 12-FRO-100 at (800) 851-6030.
Manufacturers interested in reviewing additional inventions and new product ideas can contact InventHelp's marketing partner Intromark by filling out an online request to review new product ideas here.
# # #