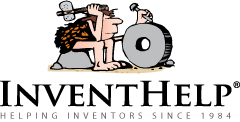 Pittsburgh, PA (PRWEB) September 03, 2014
InventHelp, a leading inventor service company, announces that one of its clients, an inventor from Louisiana, has developed child-safe keys designed to relieve teething pain in babies and toddlers. This invention is patented.
"Smart Keys" is designed to help calm and soothe fussy babies and toddlers suffering from teething pain. Shaped like real keys, the invention would keep children from putting unsanitary actual keys in their mouths. It would serve as a clean, sanitary teething and development tool with an easily washable and hygienic design.
The product would be made from food-grade stainless steel and be of approximately the same size as the house or car keys of the child's parents. They could be coated with rubber or soft plastic for teething and chewing purposes. The freezable toy would be made from material able to withstand boiling water, allowing for easy cleaning in a stove pot or dishwasher with no irritating chemicals. All edges of the compact "Smart Keys" would be rounded, with no sharp edges to irritate a baby's mouth. Easily customizable, it could be produced in various colors, with different designs and shapes to appeal to both genders, as well as engravings of family names and birth dates to create a family heirloom.
"I was riding along with my older brother and my baby niece," said the inventor. "I kept trying to feed her a bottle. She kept crying and shoving the bottle away. I had my car keys with me, and my brother told me to give them to her. I did, and within seconds she was satisfied. That is what gave me the idea for safe keys a child could play with."
InventHelp is attempting to submit the invention to companies for review. If substantial interest is expressed, the company will attempt to negotiate for a sale or royalties for the inventor. For more information, telephone Dept. LFY-666 at (800) 851-6030.
Manufacturers interested in reviewing additional inventions and new product ideas can contact InventHelp's sister company Intromark by filling out an online request to review new product ideas here.