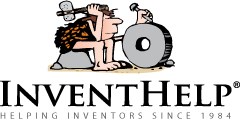 Pittsburgh, PA (PRWEB) September 20, 2013
InventHelp, America's leading inventor service company, announces that one of its clients, an inventor from New Jersey, has designed a collapsible sandbag that would stabilize a beach umbrella while in the sand. This invention is patented.
The "Beach Umbrella Sandbag" would keep the umbrella upright and secure, and could eliminate the need to hold the umbrella in position. Designed to help enhance safety by preventing the umbrella's pole from impaling anyone, the invention would feature a lightweight, portable design for easy transport to and from the beach.
The product would consist of a round, baffled, canvas or nylon sandbag featuring three separate compartments. A drawstring closure would keep the sand inside the bag, and in the center of the bag, a tube would be placed to accommodate the bottom part of the umbrella. The tube would include bolts that hold the pole in position, and two or more lines could extend from the top of the tube and attach to the underside of the umbrella's canopy to provide additional support.
"When we went to the beach, we had to select someone to hold the umbrella because it kept tipping over and blowing away," said the inventor. "This was not only annoying, but it could have been dangerous, too, if the sharp end of the umbrella's pole had rammed into anyone. In order to provide added convenience and safety, we designed a support for the beach umbrella."
InventHelp is attempting to submit the invention to companies for review. If substantial interest is expressed, the company will attempt to negotiate for a sale or royalties for the inventor. For more information, telephone Dept. 09-HAK-444 at (800) 851-6030.
Manufacturers interested in reviewing additional inventions and new product ideas can contact InventHelp's marketing partner Intromark by filling out an online request to review new product ideas here.
# # #