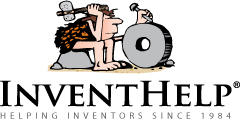 PITTSBURGH, PA (PRWEB) October 24, 2014
InventHelp, a leading inventor service company, announces that two of its clients, inventors from New York, have designed an improved method for installing wood fence posts, eliminating the need to pour concrete again when replacing posts. This invention is patented.
The "Replacement Post Feature" simplifies the entire installation process and is ideal for initial fence installation, as well as replacement installation. The unit is placed in the ground with the post inside. The design allows for easy installation and removal of square or round wood fence posts. The invention could eliminate the need to remove a traditional base when a post fails. The system would be more effective than the conventional method of installing a fence post in concrete with less effort.
The Replacement Post Feature device would consist of a fence post base that would include a tubular concrete form measuring 12 inches in diameter by 48 inches high. The unit would come with a four inch by four inch square polyvinylchloride tube that measures 50 inches high. The tube would feature pairs of holes that intersect at right angles to accept four individual ½-inch-diameters by 12-inch-long rebar located six inches and 26 inches from its lower end. A user would install the unit by digging a hole, inserting the unit and backfilling and tamping around it. The invention would be designed for use with standard four inch by four inch by eight foot post.
InventHelp is attempting to submit the invention to companies for review. If substantial interest is expressed, the company will attempt to negotiate for a sale or royalties for the inventor. For more information, telephone Dept. 12-RCO-213 at (800) 851-6030.
Manufacturers interested in reviewing additional inventions and new product ideas can contact InventHelp's marketing partner Intromark by filling out an online request to review new product ideas here.
# # #