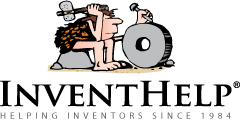 "Pittsburghers are hard workers, and always willing to give a hand when needed. So too is the spirit of community service among InventHelp's employees." - InventHelp President Robert Susa
PITTSBURGH, PA (PRWEB) October 10, 2014
On Thursday, October 9th, more than 25 InventHelp employees and the company's well-known caveman mascot, CAVEY, joined thousands who attended the Pittsburgh Light the Night Walk, a fundraising campaign of The Leukemia & Lymphoma Society (LLS). Held at Heinz Field on Pittsburgh's North Side, the walk brought together families and communities to honor blood cancer survivors, as well as those lost to the diseases, and to shine a light on the importance of finding cures and providing access to treatments for blood cancer patients.
"The generosity and kindness of Pittsburghers has been well catalogued over the years," said Robert Susa, President of InventHelp. "We're hard workers, and always willing to give a hand when needed. So too is the spirit of community service among InventHelp's employees."
CAVEY and his co-workers hosted a social media tent, where they took fun pictures, posted them to InventHelp's Flickr Photostream, and gave out goodies. InventHelp's favorite caveman was happy to pose for photos and give a hug when needed.
According to the Light the Night Walk organizers, there are some 165 walks planned around the United States. Last year $738,000 was raised as a result of the Pittsburgh walk with approximately 4,000 participants. While the final numbers have not yet been released, the goal for 2014 has been to make it the best fundraising year ever.
Monies raised through The Light the Night Walk fund breakthrough therapies for blood cancer patients, provide free educational materials, support programs and events as well as helps ensure access to treatments and access to personalized assistance through the LLS information resource center.
As awareness grows and research is conducted into leukemia, lymphoma and all blood cancers, it often happens that someone close is affected directly or indirectly. "My dad is a Lymphoma survivor," said Chris Rosleck, Director of Intromark, InventHelp's sister licensing company. "I'm currently dealing with the same disease." Chris panicked when his father was diagnosed. "I feared the worst," he said, "and my wife had a similar reaction when I was diagnosed." That's why Chris attended last night's Light the Night Walk in Pittsburgh. "It's an opportunity to spread the word about successful treatment and survivors." He hopes that everyone who hears about the walk will understand that there is treatment and that remission is real. Chris adds, "Cancer is a battle that can be won."
To visit InventHelp's Flickr Photostream: https://www.flickr.com/photos/inventhelp/with/14815122679/
To learn more about our company and the generosity of our great employees, visit InventHelp's Community Service page: http://inventhelp.com/community-service
For more information about the Pittsburgh Light the Night Walk, visit http://www.lightthenight.org/wpa/localchapter/pittsburghwalk
# # #