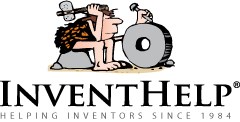 Pittsburgh, PA (PRWEB) November 15, 2013
InventHelp, America's leading inventor service company, announces that several of its clients, inventors from Maryland, have designed an accessory that could aid in quitting smoking. This invention is patented.
The "Cigarette Locker" could help a user to quit smoking by limiting their access to cigarettes. According to the inventors, this invention would make an individual smoke fewer cigarettes each day until they eliminate the habit.
The invention resembles a small box that would house a soft or hard pack of cigarettes, and would feature a spring-loaded lid. A timer would be located on the front of the box, near the top, and would keep the lid closed and locked until it goes off, eliminating the access to cigarettes. The battery-operated Cigarette Locker would also include a charging port for the batteries, to avoid the costs of replacing batteries in the device often. The individual would set the timer, and when the timer goes off, the box rings or vibrates and the lid opens, giving the individual the option to retrieve a cigarette. The inventors advise that the user sets the timer at increasing intervals in order to smoke fewer cigarettes each day, until they are able to totally eliminate them.
"We thought that people would have an easier time quitting smoking if they only had access to a few cigarettes throughout the day," said one inventor. "That's why we developed a device that holds an entire pack of cigarettes and only dispenses them at predetermined intervals."
InventHelp is attempting to submit the invention to companies for review. If substantial interest is expressed, the company will attempt to negotiate for a sale or royalties for the inventor. For more information, telephone Dept. 10-BTM-763 at (800) 851-6030.
Manufacturers interested in reviewing additional inventions and new product ideas can contact InventHelp's marketing partner Intromark by filling out an online request to review new product ideas here.
# # #