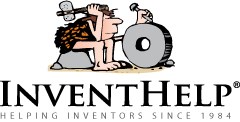 PITTSBURGH, PA (PRWEB) August 23, 2013
InventHelp, America's largest inventor service company, announces that one of its clients, an inventor from Illinois, has designed a cleaning accessory that could quickly and easily wipe down vertical blinds. This invention is patented.
The "Cleaning Tool" would clean and wash vertical blinds. Saving time and effort, the invention is usable both wet and dry. The accessory would be ideal for any type or size of vertical blinds in a residential or commercial space.
The T-shaped tool would measure 10 to 12 inches long, and would be mounted to an extendable pole. The front of the tool would include four forward prongs spaced approximately ¾ of an inch apart. The prongs would be fitted with a micro-fiber wiper or a sponge for dry or wet cleaning. An open/close switch on the stem would control the Cleaning Tool. A plastic version could be made in many different colors for home use, with a more durable version created for commercial use.
"I'm in the cleaning business," said the inventor. "Many homes and offices have vertical blinds, and it's very time-consuming to clean them. That's why I came up with a tool that makes this task less of a hassle. I believe this invention could be very useful in residential and commercial cleaning."
InventHelp is attempting to submit the invention to companies for review. If substantial interest is expressed, the company will attempt to negotiate for a sale or royalties for the inventor. For more information, telephone Dept. 10-CCP-167 at (800) 851-6030.
Manufacturers interested in reviewing additional inventions and new product ideas can contact InventHelp's marketing partner Intromark by filling out an online request to review new product ideas here.