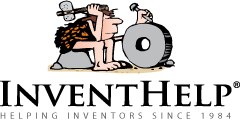 Pittsburgh, PA (PRWEB) September 13, 2013
InventHelp, America's leading inventor service company, announces that one of its clients, an inventor from North Carolina, has designed a system that could sharpen a saw blade. This invention is patented and a prototype is available.
"The Bailey Sharpening System" could enable an individual to sharpen a saw blade quickly and easily. The invention would make sharpening a saw blade more convenient, and would eliminate having to have saw blades professionally sharpened. It could also reduce the frequency in which new saw blades are purchased.
The invention would consist of a raised, triangular unit with an angled, metal front and wooden side panels and two different-sized spacers. The face of the raised unit would be equipped with a series of 15 adjustable slots in the center, and would feature a wooden handle. The individual would take the dull saw blade and place it atop the appropriate spacer. The user would then place the blade and spacer onto the raised unit so that the hole in the blade's center aligns with the desired slot. Once the blade has been secured in place via a bolt, the individual would use the handle to quickly move the grooves of the blade against the table-saw-mounted sharpening accessory, sharpening each tooth.
"In my work as a carpenter, I wore down a lot of table saw blades," said the inventor. "I came up with this system to get more use out of each blade."
InventHelp is attempting to submit the invention to companies for review. If substantial interest is expressed, the company will attempt to negotiate for a sale or royalties for the inventor. For more information, telephone Dept. 07-RNC-454 at (800) 851-6030.
Manufacturers interested in reviewing additional inventions and new product ideas can contact InventHelp's marketing partner Intromark by filling out an online request to review new product ideas here.
# # #