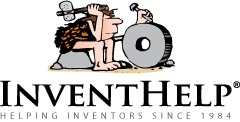 Pittsburgh, PA (PRWEB) January 22, 2014
InventHelp, a leading inventor service company, announces that one of its clients, an inventor from South Carolina, has designed a saw horse to be more compact and easier to carry than traditional designs. This invention is patented.
The "Saw Horse Bucks" would be produced from lightweight plastic and measure approximately three feet tall. The unit would also include a "stackable" feature for space-saving storage in a workshop or other area. Fully adjustable, the Saw Horse Bucks would be ideal for staining, painting and other projects.
The Saw Horse Bucks would consist of a modified sawhorse that would be producible from lightweight, ribbed plastic. The unit would feature an adjustable horizontal board and two triangular legs. Each leg would measure 24 inches wide at the base and 36 inches tall. The board would pass through a rectangular hole at the top of each sawhorse. An individual would set up a pair of the sawhorses and set work pieces across the adjustable board in the usual manner. The Saw Horse Bucks could be offered with hooks and with storage compartments for holding speed squares, tape measures, pencils and other necessities.
InventHelp is attempting to submit the invention to companies for review. If substantial interest is expressed, the company will attempt to negotiate for a sale or royalties for the inventor. For more information, telephone Dept. 10-CBA-1636 at (800) 851-6030.
Manufacturers interested in reviewing additional inventions and new product ideas can contact InventHelp's marketing partner Intromark by filling out an online request to review new product ideas here.
# # #