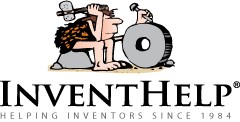 Pittsburgh, PA (PRWEB) January 24, 2014
InventHelp, a leading inventor service company, announces that one of its clients, an inventor from Michigan, has designed a tool that could save time and effort while pulling trim or molding off of windows and walls. This invention is patented and a prototype is available.
The "Lenart Trim/Molding Puller" could reduce the number of operations needed for trim and molding removal, and could help to make the job simple, quick and easy. According to the inventor, the invention saves time and improves productivity when performing this arduous task. The tool could also be used to remove wooden flooring, tiles, painted electrical wall plates, nails and other objects around the home. While removing trim/molding, there would be no need to use a block spacer for wall protection. This tool would prevent any damage or scratches to the wall.
The tool head is a piece of flat, L-shaped steel with a tab on the front face with a plastic handle. The tab on the front face would extend backward toward the handle, and the bottom edge of the head is sharpened and includes an angled cutout in the center. To remove trim or molding, the user simply positions the front face of the tool against the wall so that the sharp blade edge contacts the seam where the trim or molding meets the wall. They then tap gently on the top of the tool head with a hammer, driving the blade between the trim or molding and the wall. The tab could help to separate the trim or molding effectively, and once separated, the user rocks or pulls trim away from wall easily. The Lenart Trim/Molding Puller could be produced in different sizes, thicknesses and shapes.
"I was working on my house, replacing the trim and molding, and I found that using chisels or other tools was much too difficult and time-consuming," said the inventor. "I thought about a new tool that would make my work easier, which led me to this design. The tool now does the work for me."
InventHelp is attempting to submit the invention to companies for review. If substantial interest is expressed, the company will attempt to negotiate for a sale or royalties for the inventor. For more information, telephone Dept. 09-BGF-232 at (800) 851-6030.
Manufacturers interested in reviewing additional inventions and new product ideas can contact InventHelp's marketing partner Intromark by filling out an online request to review new product ideas here.
# # #