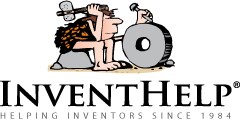 Pittsburgh, PA (PRWEB) January 31, 2014
InventHelp, a leading inventor service company, announces that one of its clients, an inventor from Pennsylvania, has designed a device to help an individual see better while drilling in low-light areas. This invention is patented and a prototype is available.
The "KNR's Drill Helper" could provide light to the tip of the screw, and could enable to user to see the bit so that there is better contact with the screw. Helping to save time and effort when working in low-light conditions, KNR's Drill Helper would allow bits to be changed quickly and easily.
The drill attachment, made of molded plastic, includes two LED's, positioned on either side of the central drill-bit hole. Powered by two watch batteries, the casing is held together by small screws that when removed, opens the casing and provides access to the battery compartment. To use, an individual would insert the unit into the end of a drill and tighten it into place with the chuck. The desired drill bit is inserted, and is held in place by an interior magnet. The user simply rotates the dial to activate the lights and proceeds to drill as normal. The invention could be produced with various sizes of drill-bit holders.
"While working in low-light areas, we found it was hard to see the screws," said the inventor. "We tried lighted drills, but they cast shadows, obscuring our vision. That's why we developed this handy drill accessory. It provides illumination without obstructing one's vision."
InventHelp is attempting to submit the invention to companies for review. If substantial interest is expressed, the company will attempt to negotiate for a sale or royalties for the inventor. For more information, telephone Dept. 09-WGH-3956 at (800) 851-6030.
Manufacturers interested in reviewing additional inventions and new product ideas can contact InventHelp's marketing partner Intromark by filling out an online request to review new product ideas here.