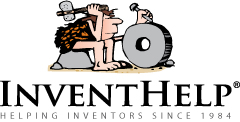 Pittsburgh, PA (PRWEB) April 24, 2014
InventHelp, a leading inventor service company, announces that one of its clients, an inventor from Missouri, has designed a remote-control system that enables a user to operate a backhoe from a safe distance when digging in dangerous conditions. This invention is patented.
The "Safe Digger" could provide a safer and easier way of digging in a dangerous area via backhoe. The invention would avoid exposure to toxic waste, gas leaks, severed power lines, etc., and could also eliminate the danger of digging on steep inclines. According to the inventor, the invention could also help reduce man hours by allowing a user to serve as his or her own ground man.
The invention would feature four zoom-lens cameras and a remote-control unit. Marked with the words, "Think and Live," the remote control would include three or four operation levers, or wobble sticks, depending on the type of backhoe. The unit would include a drive stick that moves four different directions, forward, backward, left and right. Stabilizer controls, an RPM gauge, left and right dig wobble sticks, a front bucket stick and a standard gear shift are also on the remote control unit. The remote control also would feature front-, rear-, left-and right-camera controllers, as well as a monitor screen that displays live footage from the backhoe-mounted cameras. Cameras could include night vision and high-powered zoom. The Safe Digger could be mounted to a stand or attached to a shoulder strap, and the system could be adapted for use with other earth-moving equipment.
"I'm a retired construction foreman who worked with natural-gas lines, so I know the danger involved with digging in a volatile area," said the inventor. "For instance, gas leaks can cause harm to workers or even be fatal. I decided that what was needed was a way to operate backhoes via remote control."
InventHelp is attempting to submit the invention to companies for review. If substantial interest is expressed, the company will attempt to negotiate for a sale or royalties for the inventor. For more information, telephone Dept. 10-SLC-215 at (800) 851-6030.
Manufacturers interested in reviewing additional inventions and new product ideas can contact InventHelp's marketing partner Intromark by filling out an online request to review new product ideas here.
# # #