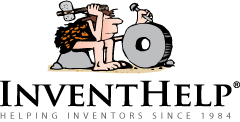 PITTSBURGH, PA (PRWEB) October 31, 2014
InventHelp, a leading inventor service company, announces that one of its clients, an inventor from New York, has designed a knife that could facilitate the measuring and cutting of drywall and other materials. This invention is patented.
The "Quick Knife" invention would include easy-to-change, spring-loaded, disposable blades, as well as multiple holes for precise circle- or radius-drawing, and a graphite tip for easy scribing. The shape of the tool could maximize downforce. The design could ease the tasks of measuring, cutting and scribing drywall and other materials. The unit saves time and effort by enabling a user to access measuring tape and make straight cuts simultaneously. The device promotes job efficiency and safety as it could reduce hand strain and injury after long periods of use.
Quick Knife tool would consist of a contoured handle that could fit comfortably in the user's hand. The unit would feature a disposable blade at the front end. The blade could be released quickly and easily via a button that activates a spring-loaded armature. The blade would be protected by a cover when not in use. The bottom of the front end would include a graphite scribing tip. The body and handle would include multiple holes. A string could be tied through the holes in order to draw a precise circle or radius. The invention would feature a pointed back end that would serve as a wedge tool or chisel. The top front edge would feature a horizontal notch that could accommodate a measuring-tape end clip. The bottom would include a 7-inch ruler scribe. To use, one would pull the measuring tape to the desired point, then inserts the clip into the notch. This holds the tape in place while the user cuts or scribes at the precise point. Quick Knife could be produced in different colors and serve as a primary tool for all trades, as well as be used as a plumb bob.
InventHelp is attempting to submit the invention to companies for review. If substantial interest is expressed, the company will attempt to negotiate for a sale or royalties for the inventor. For more information, telephone Dept. 08-LGI-803 at (800) 851-6030.
Manufacturers interested in reviewing additional inventions and new product ideas can contact InventHelp's marketing partner Intromark by filling out an online request to review new product ideas here.
# # #