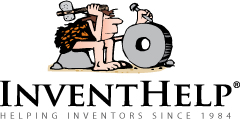 Pittsburgh, PA (PRWEB) July 09, 2014
InventHelp, a leading inventor service company, announces that one of its clients, an inventor from Pennsylvania, has designed a nightstand that could make storage and use of a bedside CPAP machine more convenient and hygienic. This invention is patented and a prototype is available.
"CPAP Nightstand" consists of a bedside nightstand with a waterproof shelf inside to hold the machine and mask. The unit would feature an opening in the back of the nightstand through which the CPAP's electrical plug could be connected to a wall socket. The tube attaching to the mask would fit through a side pull-down door, with a notch to fit the tubing and neatly tuck the rest of the unit inside. The nightstand could also feature either a top or bottom drawer.
The product would be designed to reduce clutter while providing easy access to the CPAP mask. It could be designed as an attractive yet neutral wooden nightstand measuring approximately 36-by-30-by-24. A wooden handle would be attached to the front and side drawers for easy and convenient opening and closing.
"I've had two customers come into the furniture store asking for such a nightstand," said the inventor. "I have a CPAP myself, so I understand the problem of storing the mask and tubing, which usually ends up on the floor."
InventHelp is attempting to submit the invention to companies for review. If substantial interest is expressed, the company will attempt to negotiate for a sale or royalties for the inventor. For more information, telephone Dept. WGH-3990 at (800) 851-6030.
Manufacturers interested in reviewing additional inventions and new product ideas can contact InventHelp's marketing partner Intromark by filling out an online request to review new product ideas here.