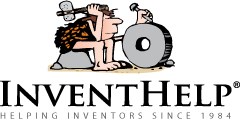 Pittsburgh, PA (PRWEB) October 04, 2013
InventHelp, America's largest inventor service company, announces that one of its clients, an inventor from Louisiana, has designed a device that would hook onto the top of an automobile window to hold a cellular phone in a convenient location for the driver. This invention is patented.
"Easy Reach Cell Phone Holder" would enable a user to locate their cellular phone easily without taking their eyes off the road. The unit could save a user from having to search or fumble around to locate a cellular phone that may have slipped or slide around the car. Easy Reach Cell Phone Holder is designed as a more stable alternative to traditional automobile cellular phone holders. The accessory would be easy to install and remove.
Easy Reach Cell Phone Holder would consist of a rectangular, durable plastic case with two hooks built into the rear. The device would be sized to fit most cellular phones. The top of the unit in the front would be sloped downward, which would expose the cellular phone's speaker to enable a user to hear the phone when it rings. The face of the unit would feature two cut-out sections, which would enable a user to see the cellular phone's display screen and keyboard. To operate, the user would roll the window down and attach the hooks of the unit to the top of the window. The user would roll the window back up, which would prevent the unit from moving and lock the holder into place. When the phone rings, the user may retrieve the phone. To remove the holder, the user would roll the window down and unhook the unit.
InventHelp is attempting to submit the invention to companies for review. If substantial interest is expressed, the company will attempt to negotiate for a sale or royalties for the inventor. For more information, telephone Dept. 06-LFY-321 at (800) 851-6030.
Manufacturers interested in reviewing additional inventions and new product ideas can contact InventHelp's marketing partner, Intromark, by filling out an online request to review new product ideas here.
# # #