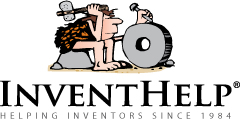 PITTSBURGH, PA (PRWEB) October 23, 2014
InventHelp, a leading inventor service company, announces that one of its clients, an inventor from North Carolina, has designed a cylinder that could prevent an electrical cord from becoming tangled, which aids in avoiding the dangers of tripping and makes it easier to tell what cord leads to which plug. This invention is patented.
The "Cord Management Device" invention would promote neatness, safety and convenience. The design would allow for ease of use. The user would secure the wrapped cord in the cylinder, then pull out only as much cord as needed. The invention would be suitable for households, businesses, schools and more.
Cord Management Device would consist of a cylinder that would feature a main body with flip-up doors, and two conical ends with central holes. The body would measure four inches long and three inches in diameter. Each end would measure 1-1/2 inches long, three inches in diameter at the attached end and 3/8 inch in diameter at the hole end. The user would open the door, place the wrapped cord inside, and feed the front and back cord sections through the respective holes. He or she would then close the doors and secure them via a clasp. The user would pull the cord from the front end until only the desired length of cord is reached. Cord Management Device could be produced in variations that could include different sizes, colors and designs, such as company logos.
InventHelp is attempting to submit the invention to companies for review. If substantial interest is expressed, the company will attempt to negotiate for a sale or royalties for the inventor. For more information, telephone Dept. 11-JMC-1066 at (800) 851-6030.
Manufacturers interested in reviewing additional inventions and new product ideas can contact InventHelp's marketing partner Intromark by filling out an online request to review new product ideas here.
# # #