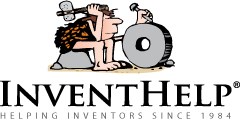 Pittsburgh, PA (PRWEB) November 13, 2013
InventHelp, America's leading inventor service company, announces that one of its clients, an inventor from Indiana, has designed a fireworks launching platform that could keep pyrotechnic upright for added safety. This invention is patented.
"Pyro-Tec Safe" is designed mainly for backyard displays. The device features recesses shaped to hold the different styles of fireworks. The invention's safety design keeps fireworks from toppling and launching sideways. Pyro-Tec Safe could accommodate bottle rockets, Roman candles, sparklers, and other geometrically shaped, packaged fireworks. The platform maintains the integrity of fireworks by ensuring that they are launched in the proper manner. Designed for easy setup and use, the device also features a portable design.
Pyro-Tec Safe is a fireworks launch platform that incorporates square, circular, triangular, octagonal and star-shaped recesses (of varying sizes) on the top surface. The device is producible from fire-resistant, high-density plastic and measures 36 inches long, 18 inches wide and 1-3/4 inches tall. Additional, small holes along the edges could accommodate bottle rockets and Roman candles. The sides of the platform would feature openings for fuse pilots. To use, an individual would lay the platform on the ground, insert fireworks into the appropriate openings, extend fuses through the pilot holes, if necessary, and then light the fuses. As an alternative, Pyro-Tec Safe could be offered as a set of three platforms. Each would be designed to hold fireworks of specific geometric shapes for the styles of available fireworks.
InventHelp is attempting to submit the invention to companies for review. If substantial interest is expressed, the company will attempt to negotiate for a sale or royalties for the inventor. For more information, telephone Dept. 07-INY-524 at (800) 851-6030.
Manufacturers interested in reviewing additional inventions and new product ideas can contact InventHelp's marketing partner Intromark by filling out an online request to review new product ideas here.
# # #