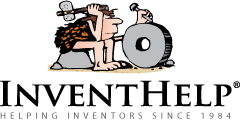 Pittsburgh, PA (PRWEB) June 05, 2014
InventHelp, a leading inventor service company, announces that one of its clients, an inventor from Wisconsin, has designed a fishing-pole stand which could alert users if a fish bites the bait, which would minimize missed catches. This invention is patented and a prototype is available.
"L.C.T.D." would let a user know if a fish has grabbed on to bait attached to a fishing hook, possibly assisting fishermen and women from missed catches. It could allow for hands-free fishing and would allow for using live minnows and other live bait. The product would be designed for ease of portability and would be easy to carry, assemble, and disassemble. The user would attach the handle of the rod through a ring to hold it in an upward diagonal position. When a fish bites the bait, the rod would tip downward and alert the user.
The stand would be produced from PVC and measure 13"-by-7"-by24", with an H- or X-shaped base, vertical pipe, and horizontal boom pipe at the top. It would also include a swiveling ring that attaches to the fishing rod and rests on the boom. The product could be produced in larger sizes with alternate designs available.
"Many ice fishing enthusiasts place their poles on stands for hands-free use, but they tend to miss when fish bite the bait," said the inventor. "This gave us the idea for a fishing pole stand that makes fish bites obvious."
InventHelp is attempting to submit the invention to companies for review. If substantial interest is expressed, the company will attempt to negotiate for a sale or royalties for the inventor. For more information, telephone Dept. MMB-1995 at (800) 851-6030.
Manufacturers interested in reviewing additional inventions and new product ideas can contact InventHelp's marketing partner Intromark by filling out an online request to review new product ideas here.