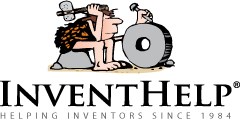 PITTSBURGH, PA (PRWEB) September 06, 2013
InventHelp, America's leading inventor service company, announces that one of its clients, an inventor from Michigan, has designed a dispenser for plasticware to prevent the spread of germs and bacteria. This invention is patented.
The "Santi-Ware" could organize and dispense plasticware conveniently while preventing the spread of germs and bacteria. The invention would make transporting plasticware easier, and would feature a decorative deign. Ideal for parties, meetings and other social events, the Santi-Ware would dispense forks, spoons and knives.
The container would be produced from hard plastic or steel with three compartments positioned side-by-side. A push button would be located below each compartment, and the user would press the button to dispense whatever plasticware they desire. The plasticware is dispensed onto a tray, where the individual can collect it easily. The Santi-Ware's top could be open and closed easily to refill as needed.
"I had been at a church function, and had witnessed a guest cough into their hands, then proceed to reach into the plasticware basket," said the inventor. "I thought about all of the germs that could be transferred when people touch eating utensils. I designed this invention to provide a more sanitary and convenient way to dispense plasticware."
InventHelp is attempting to submit the invention to companies for review. If substantial interest is expressed, the company will attempt to negotiate for a sale or royalties for the inventor. For more information, telephone Dept. 10-BFT-309 at (800) 851-6030.
Manufacturers interested in reviewing additional inventions and new product ideas can contact InventHelp's marketing partner Intromark by filling out an online request to review new product ideas here.
# # #