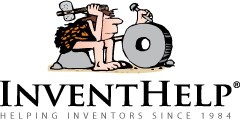 Pittsburgh, PA (PRWEB) August 16, 2013
InventHelp, America's largest invention submission company, announces that two of its clients, inventors from California, have designed a slicer that could slice soft foods, like cranberry jelly, easily. This invention is patented.
The "Premier Slicer" would slice cranberry jelly and other soft foods, such as canned peaches, pears or fresh avocados evenly and quickly. It would eliminate the need to touch these foods while slicing, or having to use a knife to slice them. Helping to promote good hygiene, the invention would save time and effort. In addition, the Premier Slicer could eliminate messes and is easy to use.
The invention would be made of plastic, and would include side-by-side cutting wires within a plastic mold. The base section and top section would match, and would be hinged together on one side. To use, the individual would place the jelly or soft food onto the base, then flips the top section down. The wires would cut the food into even slices. A stainless-steel version could be created for commercial kitchen use.
"It's a tedious, messy and unsanitary hassle to slice cranberry jelly, especially during holidays," said one inventor. "I came up with a better way to perform the task of slicing soft foods."
InventHelp is attempting to submit the invention to companies for review. If substantial interest is expressed, the company will attempt to negotiate for a sale or royalties for the inventor. For more information, telephone Dept. 10-LAX-216 at (800) 851-6030.
Manufacturers interested in reviewing additional inventions and new product ideas can contact InventHelp's marketing partner Intromark by filling out an online request to review new product ideas here.
# # #