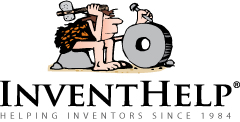 PITTSBURGH, PA (PRWEB) July 17, 2014
InventHelp, a leading inventor service company, announces that two of its clients, inventors from New York, have designed an accessory to hold eggs in place during use. This invention is patented and has a prototype.
"Egg Caddy" would prevent eggs from rolling around loosely on a countertop or stove and keep eggs assessable during use, minimizing the mess caused by broken eggs. The product would make it easier for chefs and home cooks to handle eggs. It could also provide a secure place for eggs to come to room temperature prior to cooking.
The device would be similar in size and shape to an egg carton, holding either a dozen or half dozen eggs. The holder for a dozen eggs would measure 4-inches wide and 11-1/2 –inches long, folding in the middle for a smaller storage footprint. The half-dozen egg holder would measure 3-1/2 –inches wide by 11-1/2 inches long. Either carton-shaped holder would sit on a 4-1/2-inch wide T-shaped platform running the length of the holder. The vertical section of the device would be designed to slide down into the space between a sink or counter and a stove. The Egg Caddy could be produced from either metal or plastic.
"I was making eggs one morning and I put the eggs on the stove and turned away for one second," recalls one of the inventors. "The eggs started rolling and I caught them as they rolled off the stove, but they broke in my hand and made a mess all over the floor. This product keeps eggs at room temperature, which is what most people prefer for cooking. It also eliminates the aggravation of having to waste money to replace broken eggs and to clean up the mess after eggs have fallen on the floor."
InventHelp is attempting to submit the invention to companies for review. If substantial interest is expressed, the company will attempt to negotiate for a sale or royalties for the inventor. For more information, telephone Dept. LGI-1478 at (800) 851-6030.
Manufacturers interested in reviewing additional inventions and new product ideas can contact InventHelp's marketing partner Intromark by filling out an online request to review new product ideas here.