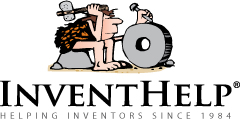 Pittsburgh, PA (PRWEB) September 05, 2014
InventHelp, a leading inventor service company, announces that one of its clients, an inventor from New York, has designed a microwaveable container cover that prevents steam buildup. This invention is patented and a prototype is available.
"Snap-Off Top Cover" would be a microwaveable container with a lid that features a pressure-release valve on top, preventing buildup of steam. This in turn would keep the lid securely fastened during the heating process, preventing steam from escaping and possibly scalding the microwave user when removing food from the unit. The product would assist in even food heating as well as prevent container melting or electrical shorts caused by overflowing food. Further, the Snap-Off Top Cover could help keep the inside of the oven free of drips and splatters, saving time and effort during cleanup. Working with any plastic food-storage container, this product would make it unnecessary to leave a container partially uncovered to vent steam. Easy to apply and remove, it could be used for warming or cooking foods as well as heating water, soup, baby formula, or hot beverages.
The product would feature a lid with a cone-shaped handle on top. An air-pressure valve with spikes would be built into the cone's circular base, with a removable, perforated steam-release disc located below the base. To use, the lid would be placed on top of a full food container, the cone-shape piece removed, and food heated in the oven as normal. Steam would escape through the perforated disc. After removing the container from the oven, it would be set down for one minute and then the conical piece replaced to keep the food warm. The invention could be used for all small, medium or large microwaveable containers. The product could have variations of design, including a "go-to" container, a rectangular container for precooked frozen foods, and a small teapot-shaped model for heating liquids.
InventHelp is attempting to submit the invention to companies for review. If substantial interest is expressed, the company will attempt to negotiate for a sale or royalties for the inventor. For more information, telephone Dept. 07-LGI-342 at (800) 851-6030.
Manufacturers interested in reviewing additional inventions and new product ideas can contact InventHelp's marketing partner Intromark by filling out an online request to review new product ideas here.
# # #