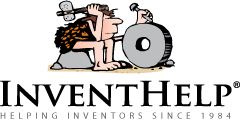 Pittsburgh, PA (PRWEB) April 23, 2014
InventHelp, a leading inventor service company, announces that one of its clients, an inventor from Texas, has designed a board game that pits players against one another in a race to reach the top of the mountain. This invention is patented.
"King of the Mountain" game board features a grid pattern of movement squares that players maneuver around in order to reach a pop-up mountain. The invention could provide friendly competition and entertainment to users. Designed to be lightweight and easily portable, King of the Mountain would be ideal for use at parties and family gatherings. Easy to learn, the simulation board game would be suitable for individuals age three and older.
The object of King of the Mountain is to be the first player to reach the top of the mountain. The game consists of dice, a game board and movement markers. The game board is flat and square, measuring five to six inches high, 16 inches long and 16 inches wide. The dice feature a specialized design. When moving, players roll both dice and add the numbers together. The resulting sum is the number of spaces the player moves forward. The rules and directions are printed on the game board in the top, right corner. A pop-up, three-dimensional mountain is positioned at the rear of the game board. The game board features a grid pattern of numbered movement squares that features different terrain and locations, including: forests, streams, islands, hills, water, and Billy Goat Lane. Certain movement squares contain animals that affect the player's movement. When a player lands on one of these spaces, the movement marker is moved according to special rules. The first player to reach the top of the mountain is declared the winner.
InventHelp is attempting to submit the invention to companies for review. If substantial interest is expressed, the company will attempt to negotiate for a sale or royalties for the inventor. For more information, telephone Dept. 07-HHT-210 at (800) 851-6030.
Manufacturers interested in reviewing additional inventions and new product ideas can contact InventHelp's marketing partner Intromark by filling out an online request to review new product ideas here.