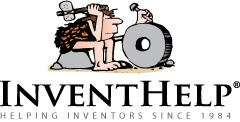 Pittsburgh, PA (PRWEB) October 11, 2013
InventHelp, America's largest inventor service company, announces that two of its clients, inventors from Ohio, have designed a planter that would enable someone to grow several plants in a vertical manner. This invention is patented and a prototype is available.
The "Phelps Garden Planter" would provide an alternative, aesthetic method of growing or presenting plants. The invention would allow for growth in a limited space, such as a balcony or porch. The planter could enhance the décor by being aesthetically pleasing, and is lightweight, durable and easy to use. When not in use, the Phelps Garden Planter could be easily cleaned and stored.
The cylindrical unit would feature three detachable, interchangeable sections measuring approximately 10-inches high. The exterior of each section would resemble the look of tree bark. Interlocking pieces allow each section to be stacked and locked with one another. A water-fill port, irrigation pipe, side holes with planting ports and a perforated base with water drain are featured in each section. A water feeding tube would branch out from the center into each planting port to ensure that each port is being adequately watered. A swiveling Lazy-Susan base with optional caster wheels would also be included to promote portability. To use, the individual would fill each section with soil, plant the desired plants and lock the sections together. The user would then pour water into the filling port so that the water trickles down to each section and the plants could grow vertically out of the side holes.
"Since we love gardening so much, we try to be creative in our methods of both growing and presenting plants, so we designed a vertically-oriented planter," said one inventor.
InventHelp is attempting to submit the invention to companies for review. If substantial interest is expressed, the company will attempt to negotiate for a sale or royalties for the inventor. For more information, telephone Dept. 10-CLC-4147 at (800) 851-6030.
Manufacturers interested in reviewing additional inventions and new product ideas can contact InventHelp's marketing partner Intromark by filling out an online request to review new product ideas here.