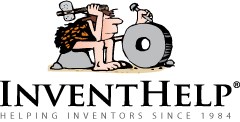 Pittsburgh, PA (PRWEB) November 06, 2013
InventHelp, America's leading inventor service company, announces that one of its clients, an inventor from Pennsylvania, has designed an attachment that could efficiently rake difficult terrain. This invention is patented and a prototype is available.
The "Darlington Rake" could aid an individual in clearing wooded or hilly areas easily. It would remove large debris, such as fallen limbs or branches, while leaving the topsoil behind. Designed to enable someone to cover a large area in a short period of time, the Darlington Rake would feature a durable and sturdy construction.
The invention would resemble a rake-like attachment with two parallel, horizontal poles forming the base. Vertical extensions of rebar spaces 6-inches apart would form the tines. A mounting assembly connected to the rear would attach easily to a mini-excavator. To use, the individual would hook the attachment to the excavator and use the attachment as a rake to collect debris.
"Before constructing a house, the lot must be cleared of debris, which can be tedious and time-consuming," said the inventor. "I thought that there had to be a better way to go about it."
InventHelp is attempting to submit the invention to companies for review. If substantial interest is expressed, the company will attempt to negotiate for a sale or royalties for the inventor. For more information, telephone Dept. 07-BTM-366 at (800) 851-6030.
Manufacturers interested in reviewing additional inventions and new product ideas can contact InventHelp's marketing partner Intromark by filling out an online request to review new product ideas here.
# # #