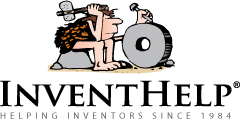 PITTSBURGH, PA (PRWEB) September 12, 2014
InventHelp, a leading inventor service company, announces that one of its clients, an inventor from Ontario, Canada, has created a sanitation device designed to prevent the spread of germs through hand contact. This invention is patented and a prototype is available.
"M.A.J.A.A Strips" are designed strips to lay down on any surface to reduce or eliminate the transfer of bacteria, germs, and diseases via a user's hands. The adhesive backing would hold a strip of anti-bacterial material to object, killing any germs left on the surface. A disposable design would make for convenient clean up, and the item would provide users with peace of mind, knowing the surface would be clean. To apply, a user would remove the adhesive backing and wrap the product around a door handle. The material would eliminate bacteria and germs for up to a month, after which it could be removed, disposed of, and replaced with a fresh product. The could be used on grocery belts, door handles, or on any surfaces touched my numerous individuals.
This sanitation aid would be cylindrical in shape, measure seven inches in height and four inches in length, and would wrap around three-quarters of a door handle. The strips would consist of four layers of material and an adhesive backing to hold it in place. The first layer would be a breathable material, with the second and fourth consisting of an absorbent material. The third layer would contain a sanitizing solution envelope which excretes solution when the handle knob is grasped. The product could also be produced in a radial version to cover round, turning door knobs or as smaller strips.
"I felt the need to invent my design after reading a study which determined that 70 percent of people claim they wash their hands after using the restroom when in reality only 30 percent actually do," said the inventor. "Since unwashed hands spread germs, I conceived of my design to help with this problem."
InventHelp is attempting to submit the invention to companies for review. If substantial interest is expressed, the company will attempt to negotiate for a sale or royalties for the inventor. For more information, telephone Dept. TOR-8517 at (800) 851-6030.
Manufacturers interested in reviewing additional inventions and new product ideas can contact InventHelp's marketing partner Intromark by filling out an online request to review new product ideas here.
# # #