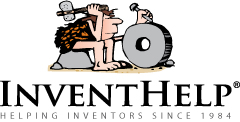 Pittsburgh, PA (PRWEB) November 14, 2014
InventHelp, a leading inventor service company, announces that one of its clients, an inventor from Ohio, has designed a grip attachment for golf clubs that helps a golfer to avoid bending or twisting as often while golfing. This invention is patented and a prototype is available.
The "Pure Putter" enables a handicapable golfer to play while reducing twisting, turning or bending. Because the game requires a lot of these tasks, it can be uncomfortable for one who is handicapable or suffers from arthritis or other joint disease. The product could also help to prevent rotating or twisting the body with the club, therefore pushing and/or pulling the ball. The idea could help to aid in improving a regular golfer's game, and can be used by both novice and more experienced golfers.
The attachment could be produced from steel, aluminum or plastic, and features a grip handle hinged to a pivot back. A pivot adapter would be attached to the bottom end of the handle of a golf club and secures to the pivot block via a pin. The bottom end of the pivot adapter would feature vertical tension clamps that secure the unit to the top of a club's handle. To use, the golfer would attach the Pure Putter to a club, then angle it so that it keeps him or her from rotating or twisting the body in the direction of the putter. Angling it also helps to prevent the golfer from pushing or pulling the ball.
"Many handicapable golfers have difficulty swinging a club without rotating or twisting their bodies with the club," said the inventor. "In order to help a golfer enjoy the game without all of the rotating and bending, I designed this handy grip attachment."
InventHelp is attempting to submit the invention to companies for review. If substantial interest is expressed, the company will attempt to negotiate for a sale or royalties for the inventor. For more information, telephone Dept. 10-CLC-4132 at (800) 851-6030.
Manufacturers interested in reviewing additional inventions and new product ideas can contact InventHelp's marketing partner Intromark by filling out an online request to review new product ideas here.
# # #