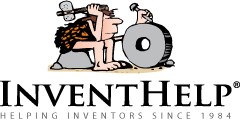 Pittsburgh, PA (PRWEB) September 11, 2013
InventHelp, America's leading inventor service company, announces that two of its clients, inventors from Texas, have designed an accessory that would tether a shopping cart to one's vehicle. This invention is patented and a prototype is available.
The "Grocery Cart Leash" would prevent the cart from rolling away, and would ensure that the cart does not run into other vehicles in the parking lot. The invention would keep the cart close to the vehicle while items are being loaded from the cart into the trunk. The leash could be left in the trunk between trips so that it's ready to be used again when shopping. Featuring a durable and attractive design, the Grocery Cart Leash is also easy to carry in a purse or bag.
Made from a sturdy material that won't scratch a vehicle, a hook would be located on each end of the adjustable strap. Plastic clips would attach the leash on one end to the trunk latch of a car or van, and the other end to a shopping cart. The hook that connects to the trunk latch would be retractable, featuring a natural tension. New shopping carts could then be equipped with built-in straps. Variations on the idea could include straps in different colors and designs, or purses featuring attached straps inside. The Grocery Cart Leash could also be used as a promotional item, featuring the store's logo.
"We've seen shopping carts roll away in parking lots and run into other cars, causing unnecessary damage and insurance claims," said one inventor. "In order to avoid this trouble, we came up with a way to keep a shopping cart tethered to a vehicle."
InventHelp is attempting to submit the invention to companies for review. If substantial interest is expressed, the company will attempt to negotiate for a sale or royalties for the inventor. For more information, telephone Dept. 11-CLT-572 at (800) 851-6030.
Manufacturers interested in reviewing additional inventions and new product ideas can contact InventHelp's marketing partner Intromark by filling out an online request to review new product ideas here.
# # #