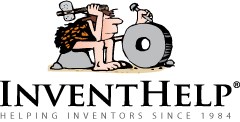 Pittsburgh, PA (PRWEB) January 10, 2014
InventHelp, a leading inventor service company, announces that one of its clients, an inventor from Indiana, has designed a disposable fireplace liner that could help with discarding ashes. This invention is patented.
The "Ash Bag" would make cleaning a fireplace quick, convenient and hassle-free. The invention could help to prevent the messes associated with using vacuum cleaners or dustpans. Easy to use, the liner would cover the floor and rear wall of the fireplace.
The liner would be made from ceramic blanket, silicone or aluminum foil. Produced in a variety of sizes, a drawstring is incorporated into the tops. To use, an individual would place the liner into a fireplace. After a fire, once the embers have cooled, the user would gather up the liner and pull the string, closing the debris inside like an ordinary trash bag. The individual could then transport the liner to the curb on trash day. As an alternative to the design, twist ties could also be used in place of the drawstring on the Ash Bag. With that design, four evenly spaced, triangular ties would be located at the opening.
"Fireplaces add warmth and ambience to a home, but the methods of cleaning them are definitely old-fashioned and messy," said the inventor. "In my opinion, having a disposable liner in the fireplace makes a lot more sense. This way, owners can simply gather up the soot and embers and carry them to the curb along with the other household garbage."
InventHelp is attempting to submit the invention to companies for review. If substantial interest is expressed, the company will attempt to negotiate for a sale or royalties for the inventor. For more information, telephone Dept. 10-INY-753 at (800) 851-6030.
Manufacturers interested in reviewing additional inventions and new product ideas can contact InventHelp's marketing partner Intromark by filling out an online request to review new product ideas here.
# # #