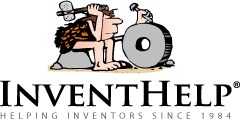 Pittsburgh, PA (PRWEB) August 28, 2013
InventHelp, America's largest inventor service company, announces that one of its clients, an inventor from Michigan, has designed a plastic cover that could prevent cold or hot air from entering or escaping the house via the fireplace while it's not in use. This invention is patented.
"Fireplace Cover" would be mounted to the fireplace frame via magnetized flexible bars. The unit can be decorated or colored to the user's taste. The invention could reduce energy wastage by preventing heated or cooled air from escaping. Additionally, the easy-to-install Fireplace Cover could prevent pests, such as bats and insects, from invading the home via the fireplace.
Fireplace Cover would consist of a cover producible from heat-resistant vinyl, nylon, polyvinyl or acrylic plastic sheeting. The unit could be produced in various sizes to accommodate different-sized fireplaces. The unit would mount onto the metal frame of an existing fireplace via magnets that line the edges of the cover. For masonry fireplaces, black iron stock could be installed by the user or a masonry worker. The cover would fit across all fireplaces, including fireplace screens, doors and vents. The inventor warns that the fireplace must be allowed to cool off before installing the cover. Fireplace cover could be produced in various colors and custom-made designs, or graphics. The unit can conveniently roll into a 4" x 4" tube or box for storage or shipping purposes. A 3" tube or box could also be used.
InventHelp is attempting to submit the invention to companies for review. If substantial interest is expressed, the company will attempt to negotiate for a sale or royalties for the inventor. For more information, telephone Dept. 08-BGN-3736 at (800) 851-6030.
Manufacturers interested in reviewing additional inventions and new product ideas can contact InventHelp's marketing partner Intromark by filling out an online request to review new product ideas here.