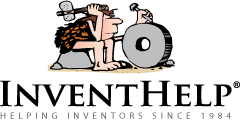 PITTSBURGH, PA (PRWEB) July 03, 2013
InventHelp, America's largest invention submission company, announces that one of its clients, an inventor from Elkhart Lake, Wisconsin, has designed bath tissue dispensers that allow for convenient access to a roll of bath tissue from any counter, tabletop, shelf, and even from inside a drawer or cabinet in a home. These inventions are patented and prototypes are available, one being a single roll holder and the other being a two-roll holder with six different ways to dispense.
The "Go Anywhere BTDs" could provide a convenient way to make bath tissues available throughout all areas of the home to blow noses, clean up small spills, etc. It could also enable a user to replace the bathroom roll holder with a shelf, table, cabinet or chest of drawers for much-needed space. Featuring a compact, decorative design, the Go Anywhere BTDs would also emit a fresh fragrance while ensuring quick, easy access to tissues. The invention would replace traditional tissue boxes in the bathrooms, kitchen, bedrooms, workspaces, family room, living room or garage. This would eliminate the need to purchase facial tissues or paper towels, thereby saving money.
The invention would feature a wooden or plastic spindle that slides into the center slots inside. To use, an individual would slide a roll of bath tissue onto the spindle, then feeds the tissue through the slot underneath the lid of the unit to pull as needed. Variations on the design could include different colors, shapes and decorative designs, such as wrapping paper, flowers, sports logos or personal photos.
"My family and I use bath tissues for more than just cleaning up after going to the bathroom," said the inventor. "However, rolls of bath tissue are usually relegated to the bathrooms, so I devised a way for them to be dispensed from different areas throughout the home or to take camping or on vacation. Bath tissue is not just for the bathroom anymore."
InventHelp is attempting to submit the invention to companies for review. If substantial interest is expressed, the company will attempt to negotiate for a sale or royalties for the inventor. For more information, telephone Dept. 10-MLM-113 at (800) 851-6030.
Manufacturers interested in reviewing additional inventions and new product ideas can contact InventHelp's marketing partner Intromark by filling out an online request to review new product ideas here.
# # #