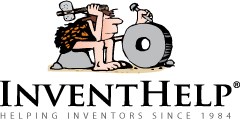 Pittsburgh, PA (PRWEB) August 02, 2013
InventHelp, America's largest inventor service company, announces that one of its clients, an inventor from California, has designed an alarm clock that is built into a sleep mask to ensure that a hearing-impaired or deaf user wakes up on time. This invention is patented.
"The Open Eyes Alarm Clock" could provide a reliable waking system for someone with hearing challenges. The pre-set alarm would activate flashing light-emitting diodes (LEDs) that would be located in the interior center of each eye patch. This invention would promote punctuality and eliminate the hassles of running late.
The Open Eyes Alarm Clock would consist of a cotton and plastic mask that features two eye patches and a support band that wraps around the back of the head. A thin digital clock screen would mount to one side of the band. The interior center of each eye patch would include a white LED. A user would set the alarm then place the mask over his or her eyes. When the alarm goes off, the LEDs would flash repeatedly and a noise sounds, which would wake the user. Variations of The Open Eyes Alarm Clock would include famous brand logos and other alarm clock versions that wake with ambient lighting.
InventHelp is attempting to submit the invention to companies for review. If substantial interest is expressed, the company will attempt to negotiate for a sale or royalties for the inventor. For more information, telephone Dept. 09-SFR-318 at (800) 851-6030.
Manufacturers interested in reviewing additional inventions and new product ideas can contact InventHelp's marketing partner Intromark by filling out an online request to review new product ideas here.