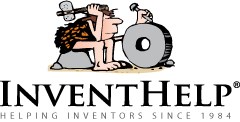 Pittsburgh, PA (PRWEB) February 07, 2014
InventHelp, a leading inventor service company, announces that one of its clients, an inventor from Pennsylvania, has designed a modified power-cord plug. This invention is patented.
The "Improved Power Cord Tip" could help prevent damage to the prongs of a plug, thereby increasing the longevity of the plug. The product could help to avoid the danger caused by faulty plugs, which promotes OSHA compliance. Easy to use, the Improved Power Cord Tip could retract when not in use.
The plastic plug could include three retractable prongs and a lever switch on its top side. When the cord is not in use, the user would push the switch backward, which retracts the prongs into the plug's interior. The Improved Power Cord Tip could be produced for both new cords or retrofitted onto existing power cords.
"Repeated use of power cords with three-pronged plugs often results in damage to the prongs by accidental impact, etc., which raises the risk of danger," said the inventor. "I thought that an easy way was needed to protect thee prongs from wear and tear, as well as promote compliance with OSHA safety regulations."
InventHelp is attempting to submit the invention to companies for review. If substantial interest is expressed, the company will attempt to negotiate for a sale or royalties for the inventor. For more information, telephone Dept. 09-LVM-279 at (800) 851-6030.
Manufacturers interested in reviewing additional inventions and new product ideas can contact InventHelp's marketing partner Intromark by filling out an online request to review new product ideas here.
# # #