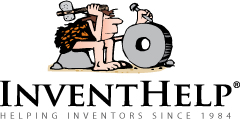 Pittsburgh, PA (PRWEB) May 29, 2014
InventHelp, a leading inventor service company, announces that one of its clients, an inventor from Canada, has designed a building accessory designed to conceal and reveal holiday lights as needed. This invention is patented and a prototype is available.
The "Hide A Light" could eliminate the need to install and remove holiday lights annually. It would provide a clean-looking setup, as lights are concealed from view when not in use. The invention could save time over traditional methods, and would be easy to maintain once installed. The Hide A Light would also help to prevent the destruction of shingles from hanging holiday lights. The invention is made with attractive LEDs.
The holiday light device would be produced from aluminum and stainless steel, and the sizes would vary depending on the size of the house or building. The main bar would be screwed onto the fascia of a house and permanently installed. The hinged section would connect to the main bar and contains strings of attached LEDs. To use, the hinged section would be dropped down to conceal the LEDs when not in use. The section is flipped up to expose the light string during the holiday season.
"I was tired of climbing ladders to install and remove my Christmas lights and the cold weather was not fun either," said the inventor. "Christmas and other holiday lights are difficult and time-consuming to install, only to be displayed for a few weeks at a time. I designed my invention to eliminate the need to remove installed lights, saving time and hassles."
InventHelp is attempting to submit the invention to companies for review. If substantial interest is expressed, the company will attempt to negotiate for a sale or royalties for the inventor. For more information, telephone Dept. 10-TOR-8674 at (800) 851-6030.
Manufacturers interested in reviewing additional inventions and new product ideas can contact InventHelp's marketing partner Intromark by filling out an online request to review new product ideas here.
# # #