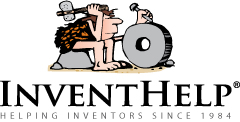 Pittsburgh, PA (PRWEB) August 01, 2014
InventHelp, a leading inventor service company, announces that one of its clients, an inventor from Kentucky, has created a crossbow arrow designed to offer a 50 percent greater chance of killing the animal it strikes. This item is patented.
"Blood Trail" would be a crossbow bolt or arrow that includes a shortened aluminum or carbon shaft and augmented cutting blades, designed to afford better, faster, more accurate air travel as well as better penetration. The unique designs allows for a larger kill zone and causes more blood to flow, for a quicker kill and reduced animal suffering. "Blood Trail" could be tipped with a field-point head or a head with larger blades. Carbon or steel cutting blades on both ends of the arrowhead are designed for better penetration. Two types of broadheads could be used, and fletching could be exchanged from razor sharp fins to practice fletching. Tips could be changed for target practice as well.
The arrow or bolt, which would weigh approximately 420 to 500 grams, would feature a hollow shaft of six inches or longer with an inner diameter of 0.188 inches and an outer diameter of 0.375 inches. The back of the fletch head would be threaded and screwed onto the main shaft and could be used on an arrow of any length. The plastic fletching would measure 2-inches long and half an inch tall, with a fletch head itself of four inches long with knock. It could be offered with an interchangeable plastic or aluminum/carbon fletch head that would screw onto the shaft, which would measure six inches long and 0.375 inches in diameter.
"I wanted a bolt or arrow that would lessen the suffering of animals," said the inventor. "It has twice the killing power. It leaves a larger blood trail, which makes it easier to find the animal. This way, the hunter can track the animal and ease its suffering by reducing kill time."
InventHelp is attempting to submit the invention to companies for review. If substantial interest is expressed, the company will attempt to negotiate for a sale or royalties for the inventor. For more information, telephone Dept. AVZ-795 at (800) 851-6030.
Manufacturers interested in reviewing additional inventions and new product ideas can contact InventHelp's marketing partner Intromark by filling out an online request to review new product ideas here.
# # #