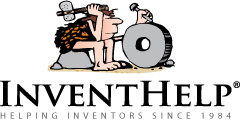 "Our country's young minds are the next generation of inventors, and we are looking forward to reaching out to see what the future of innovation, technology and inventing looks like." - Nicole Lininger, INPEX Show Director
PITTSBURGH, PA (PRWEB) May 13, 2015
InventHelp's Invention & New Product Exposition (INPEX) will exhibit at Intel's International Science and Engineering Fair this Thursday, May 14, 2015 at the David L. Lawrence Convention Center in Pittsburgh, Pa.
This annual science and engineering fair runs from May 10-15, and is the world's largest international pre-college science competition. Approximately 1,700 high school students from over 75 countries, regions and territories are awarded the opportunity to showcase their independent research and compete for approximately $4 million in prizes. A program of Society for Science & the Public (SSP), Intel ISEF unites these top young scientific minds, showcasing their talents on an international stage, where doctoral level scientists review and judge their work. Visit their website at https://student.societyforscience.org/intel-isef for more information.
"We are very excited to exhibit at Intel ISEF this week," said Nicole Lininger, INPEX Trade Show Director. "Our country's young minds are the next generation of inventors, and we are looking forward to reaching out to see what the future of innovation, technology and inventing looks like."
INPEX will celebrate its 30th Anniversary Show, June 16-18, at the Monroeville Convention Center, just outside of Pittsburgh, Pa. The annual expo is a unique trade show that brings inventors together with industry representatives in one easily accessible forum. The show features private product searches, where inventors can present their ideas to large, well-known companies, like AllStar Marketing, Schroeder & Tremayne and Partsmaster, who are looking for new products to add to their existing lines. INPEX also presents the George Foreman Inventors University, a series of seminars, presentations and panel discussions on topics like branding, patenting and retailing. Visit here for more information.
InventHelp, helping inventors since 1984, is a leading inventor service company. InventHelp submits our client's inventions, products or ideas to industry in an attempt to obtain a good faith review. For more information about InventHelp services, visit our website or call 1-800-INVENTION.
# # #