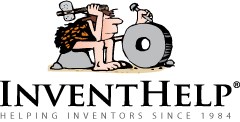 Pittsburgh, PA (PRWEB) October 17, 2013
InventHelp, America's leading inventor service company, announces that one of its clients, an inventor from Michigan, has designed decorative jewelry that enables a user to customize the look of any hat in order to look stylish, affluent and confident. This invention is patented.
"Kun Hat P.K." is producible from gold, silver or other material. The accessory snaps or clips onto the front and/or back of the hat. The invention enables a user to stand out and express his or her personal style. Kun Hat P.K. is both versatile and customizable, promoting an air of affluence and confidence.
Kun Hat P.K. jewelry can be produced from gold, white gold, silver and more. The accessory measures 3 to 4 inches high and 3 to 4 inches wide. Designs could include a dollar sign, cross (or other religious icon) butterfly, animal, letter, sports team logo, and more. The user would attach the accessory to the front and/or back of the hat via two clips or snaps on the top and bottom or left and right. Kun Hat P.K. is also producible as a pendant version that clips or snaps on the hat. This version would measure 1-1/4 inches high and 1-1/4 inches wide.
InventHelp is attempting to submit the invention to companies for review. If substantial interest is expressed, the company will attempt to negotiate for a sale or royalties for the inventor. For more information, telephone Dept.10-BFT-353 at (800) 851-6030.
Manufacturers interested in reviewing additional inventions and new product ideas can contact InventHelp's marketing partner Intromark by filling out an online request to review new product ideas here.
# # #