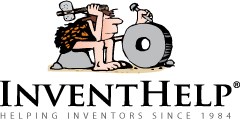 Pittsburgh, PA (PRWEB) December 20, 2013
InventHelp, a leading inventor service company, announces that one of its clients, an inventor from West Virginia, has designed a device that could enable a caregiver to lift a fallen individual easily. This invention is patented.
The "Quad Pod Pick-Me-Up" could assist a caregiver in lifting a fall victim, and would help provide peace of mind for the caregiver. It helps the nurse or caregiver to avoid strain or injury. Helping to save time and effort, the Quad Pod Pick-Me-Up would be ideal for caregivers of any physically handicapped individual.
The device would feature a four-legged support assembly that would also include a top cap and a central ratchet-up harness vest. Each extendable leg would include height-adjustment buttons and rubber-pad feet for stability. To use, the caregiver would unfold the device, place it over the victim, adjust the legs to the needed height and then lock the legs into place. They then help the victim into the connected harness vest and secure it via hook-and-loop fasteners, and then ratchet the crank until the cable lifts the victim into a sitting or standing position. The folded device could be placed in an included nylon zip bag for easy transport or storage. The Quad Pod Pick-Me-Up could also be produced in a wheeled version with an electric or battery-powered winch for use in hospitals, nursing homes and physical-rehabilitation centers.
"As a muscular dystrophy patient, I have fallen and haven't been able to rise on my own many times," said the inventor. "Since caregivers become vulnerable to stain and injury when helping fall victims to their feet, I designed a device that eases this process."
InventHelp is attempting to submit the invention to companies for review. If substantial interest is expressed, the company will attempt to negotiate for a sale or royalties for the inventor. For more information, telephone Dept. 09-WGH-4003 at (800) 851-6030.
Manufacturers interested in reviewing additional inventions and new product ideas can contact InventHelp's marketing partner Intromark by filling out an online request to review new product ideas here.
# # #