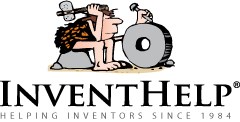 Pittsburgh, PA (PRWEB) January 09, 2014
InventHelp, a leading inventor service company, announces that two of its clients, inventors from Florida, have designed an undergarment for people with incontinence, providing comfort and peace of mind. This invention is patented.
"Maul Dane Protection Wear" features a pad and cotton garment that directs waste away from skin to avoid irritation and eliminates odor with an absorbent center. The invention provides confidence and peace of mind to incontinent individuals, and may also be used for heavy periods.
Maul Dane Protection Wear would be comprised of an undergarment and pad that are producible from a synthetic gel-type material and cotton. The pad would be rectangular in shape with rounded ends. The middle of the pad would feature an opening and an odor-absorbing center. The undergarment would be similar to underwear, but made to accommodate the pad. To use, an individual would insert the pad into the undergarment. In the event of an accident, the pad directs flow to its center and away from the skin. The pad can be disposed of and the undergarment is laundered. Maul Dane Protector Wear can be produced in different sizes and colors of undergarments.
InventHelp is attempting to submit the invention to companies for review. If substantial interest is expressed, the company will attempt to negotiate for a sale or royalties for the inventor. For more information, telephone Dept. 10-FLA-2109 at (800) 851-6030.
Manufacturers interested in reviewing additional inventions and new product ideas can contact InventHelp's marketing partner Intromark by filling out an online request to review new product ideas here.
# # #