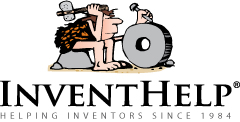 PITTSBURGH, PA (PRWEB) September 19, 2014
InventHelp, a leading inventor service company, announces that one of its clients, an inventor from New York, has created an accessory designed for use with a stretcher to protect a patient from inclement weather or smoke during transport. This invention is patented.
"Patient Protector" would be snapped to a stretcher and remain in place until removed, guarding a patient's head and upper body during transport, allowing for a more comfortable move with protection from irritating smoke or rain. The accessory would be pulled up and over the patient to form a tent and secured to the upper end of a stretcher with snaps.
The product would be constructed from lightweight, waterproof nylon and feature a crescent shape. Wire supports located within the nylon would make it easily collapsible when not in use. Producible in a variety of colors and sizes, it would measure approximately 24 inches long and 24 inches wide.
"My mother went to the hospital," said the inventor, "and it rained all over her while she was on the way. She was uncomfortable because she didn't have any way to protect herself from the rain. I wanted to design an accessory to offer added comfort to patients."
InventHelp is attempting to submit the invention to companies for review. If substantial interest is expressed, the company will attempt to negotiate for a sale or royalties for the inventor. For more information, telephone Dept. 07-RHT-101 at (800) 851-6030.
Manufacturers interested in reviewing additional inventions and new product ideas can contact InventHelp's sister marketing company Intromark by filling out an online request to review new product ideas here.
# # #