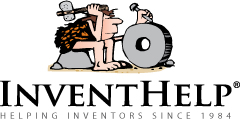 PITTSBURGH, PA (PRWEB) November 04, 2014
InventHelp, a leading inventor service company, announces that one of its clients, an inventor from New Jersey, has designed a mobility aid that could help the user to move, sit, stand and bend. This invention is patented.
The "Spring-Step Cane" invention would feature a spring-loaded bottom, a digital timer, alarm and flashlight on the handle. This design could reduce physical stress and strain. The cane could enable a user to bend down to pick this up easily, as well as go down steps easier.
Spring-Step Cane would consist of a cane that resembles a conventional version but would feature a spring-loaded tip, digital timer, alarm and flashlight. The unit could be made of plastic, rubber and metal. The stiff spring would be controlled by a safety and release button on the handle. When the safety is held and the release button is pressed, the pin would be released so that the spring compresses, enabling the user to pick up an object or go down steps easier. The cane would compress and then spring back, which could help the user straighten up after bending down or rising up after sitting. The pin would return to its original position via a separate spring. Wings on the pin would keep it from protruding too much. The handle would have a digital timer with an alarm and a flashlight powered by batteries. The flashlight would feature an on/off switch and a light sensor would automatically turn the flashlight on in low-light situations. A solar panel could also power the flashlight. The handle would also include a slot so that individual's with arthritis could get a better grip on it with their fingers. The handle would be covered with memory foam so that it would conform to the user's hand. The design would also feature a kickstand on the bottom of the cane. Spring-Step Cane could be producible in different sizes and colors.
InventHelp is attempting to submit the invention to companies for review. If substantial interest is expressed, the company will attempt to negotiate for a sale or royalties for the inventor. For more information, telephone Dept. 10-NJD-279 at (800) 851-6030.
Manufacturers interested in reviewing additional inventions and new product ideas can contact InventHelp's marketing partner Intromark by filling out an online request to review new product ideas here.